You all like animals out there. We've had a fabulous amount of entries for our "Don't forget the animals" challenge. The Winner and Top 3 will be announced next week as usual.
This will be our last challenge for 2015. The Challenge will be open until 9th January.
We would like to wish you all a happy, healthy and peaceful time until 2016 when we will be resuming our fabulous Challenges. We will have some new Sponsors and of course some of our wonderful Sponsors from 2015 and our fabulous and talented DT will be here to inspire you with their creations.
For Challenge 109 we have the wonderful Sherry from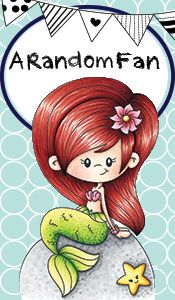 Prize: Choice of images from store
(number to be determined)
you must use buttons on your project
Here is some fabulous inspiration from our marvellous DT. Hop over and leave them some seasonal love, just click on their name. They have such wonderful projects to see.
To be in with a chance to win the wonderful prize all you have to do is follow the simple rules below.
*FOLLOW THE THEME OF THE CHALLENGE
*REMEMBER MAXIMUM COMBINATION OF 5 CHALLENGES (INCLUDING THIS ONE).
*MUST BE A NEW POST, NO BACKLINKING.
*MAXIMUM OF 2 ENTRIES PER PERSON.
*PLEASE LINK TO YOUR POST NOT YOUR BLOG.
*PLEASE LINK TO CRAFTING WHEN WE CAN CHALLENGES IN YOUR POST
*CLAIM PRIZE NO LONGER THAN 2 WEEKS AFTER WINNER ANNOUNCED
PLEASE LINK UP YOUR CREATION BELOW IF YOU ARE ABIDING BY THESE RULES.
THANK YOU AND ENJOY CREATING! x